Power Apps is the easy, low-cost way to power work processes – and it's free with your Microsoft subscription
Apps are transforming almost every area of business, driving cost-efficiency, productivity and customer satisfaction. But did you know you can harness the effectiveness of apps with minimal effort and cost with Microsoft Power Apps? 
In fact, Power Apps not only helps you along your digital transformation journey, it allows you to do so while using your existing technologies. 
There's even better news: Power Apps is included in your Microsoft 365 subscription at no extra charge. If you're using Microsoft 365 and you're not using Power Apps, it's time you did because it's a great way to streamline how you work. 
What is Microsoft Power Apps? 
Power Apps is a Microsoft platform that provides all the tools you need to build apps quickly and simply. The platform brings together an app builder, services and connectors in one place.  
Once built, you can link the app to any data you want. This data could be stored online or on-site, in applications such as SharePoint or Microsoft Excel or other sources. 
A key advantage is that Power Apps uses minimal code. Building apps is now within reach of anyone who's reasonably tech-savvy, and it doesn't have to be an IT person. 
In fact, building an app with basic functions is no more difficult than creating a PowerPoint presentation. Simply choose a design template for the app, then connect it to the data you want. A good place to start is with your Excel spreadsheets.  
This also means you can avoid the cost of hiring professional developers.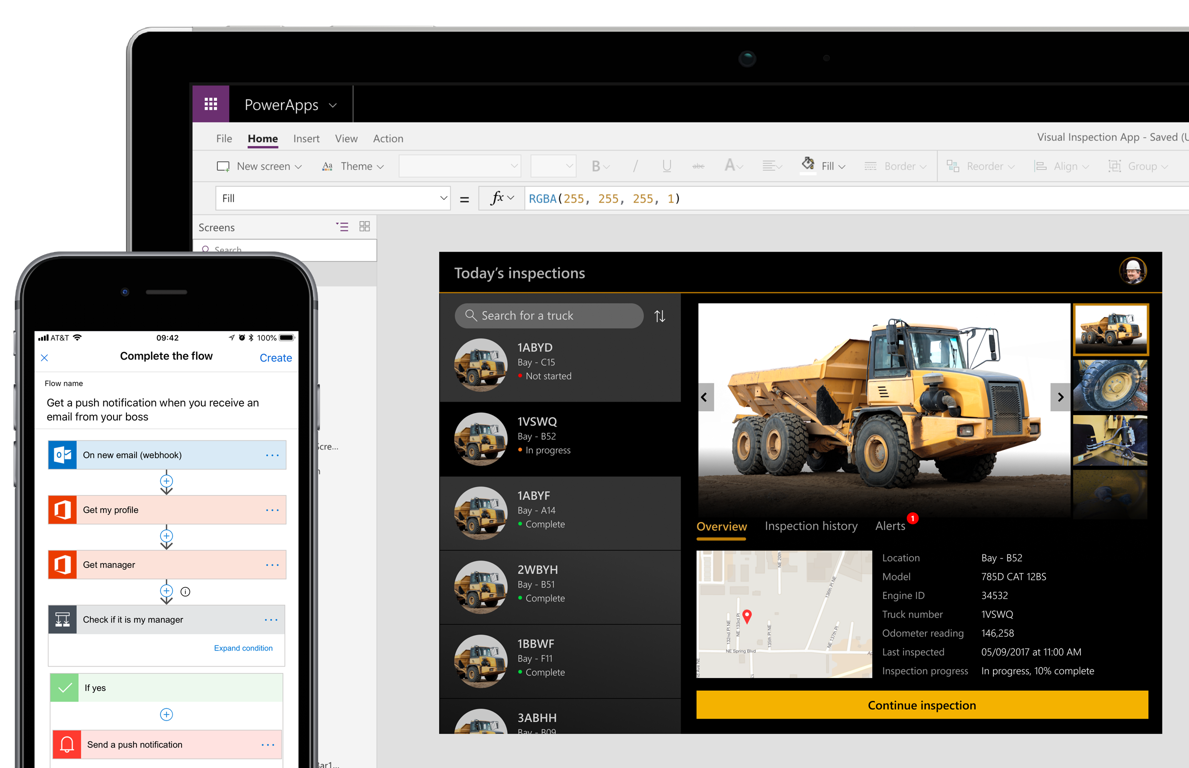 Why Power Apps is great for business 
The advantage that Power Apps brings is the ability to digitise manual activities. You not only speed up business processes, but you also empower your staff to act in the moment by accessing corporate data wherever they are. In a nutshell, you improve efficiency and responsiveness, so people get more done in the day and serve customers better. 
Versatile features to suit you 
Power Apps has a host of features to boost your business: 
Simple to use

. Build an app without needing to be a tech expert. A drag-and-drop interface helps you create apps easily.

 

Simple to share

: Share the app with anyone you want.

 

Integrates with other Microsoft services

You can connect to Excel, OneDrive, SharePoint and more with a few clicks of the mouse.

Cloud connected:

Connect to cloud services like SQL, Dropbox, Google Drive and more.

 

Secure by design:

Data and metadata are protected by Microsoft security in the cloud, with access controls to ensure only approved people use it.

 

Economical:

Create business applications without the high cost of developers.

 
Simplicity and convenience are key advantages says Travis Carter: "Once you've installed Power Apps on your phone, it becomes a gateway to access all of the Power Apps you've developed." 
Imagine how you could use Power Apps 
Power Apps can be used for many common business functions. In fact, any current paper-based process is a good candidate for replacement. 
Consider the traditional paper leave-request form. Turn it into an app, and employees can complete and submit it from their phone. At the same time, admin staff can approve leave on their phone, SharePoint or other online platform. 
Price lists are another example. Build a price list app and sales people can easily show products and prices to customers, and then order them on the spot. 
Or how about service technicians? When they service a piece of equipment, they scan it to bring up the record and fill in the details while their phone's location data is automatically added. 
Power Apps is a great way to mobilise your workforce says Retrac's director, Travis Carter: "You get the app-based experience that you're used to, with data that wouldn't be available on mobile or in an app otherwise."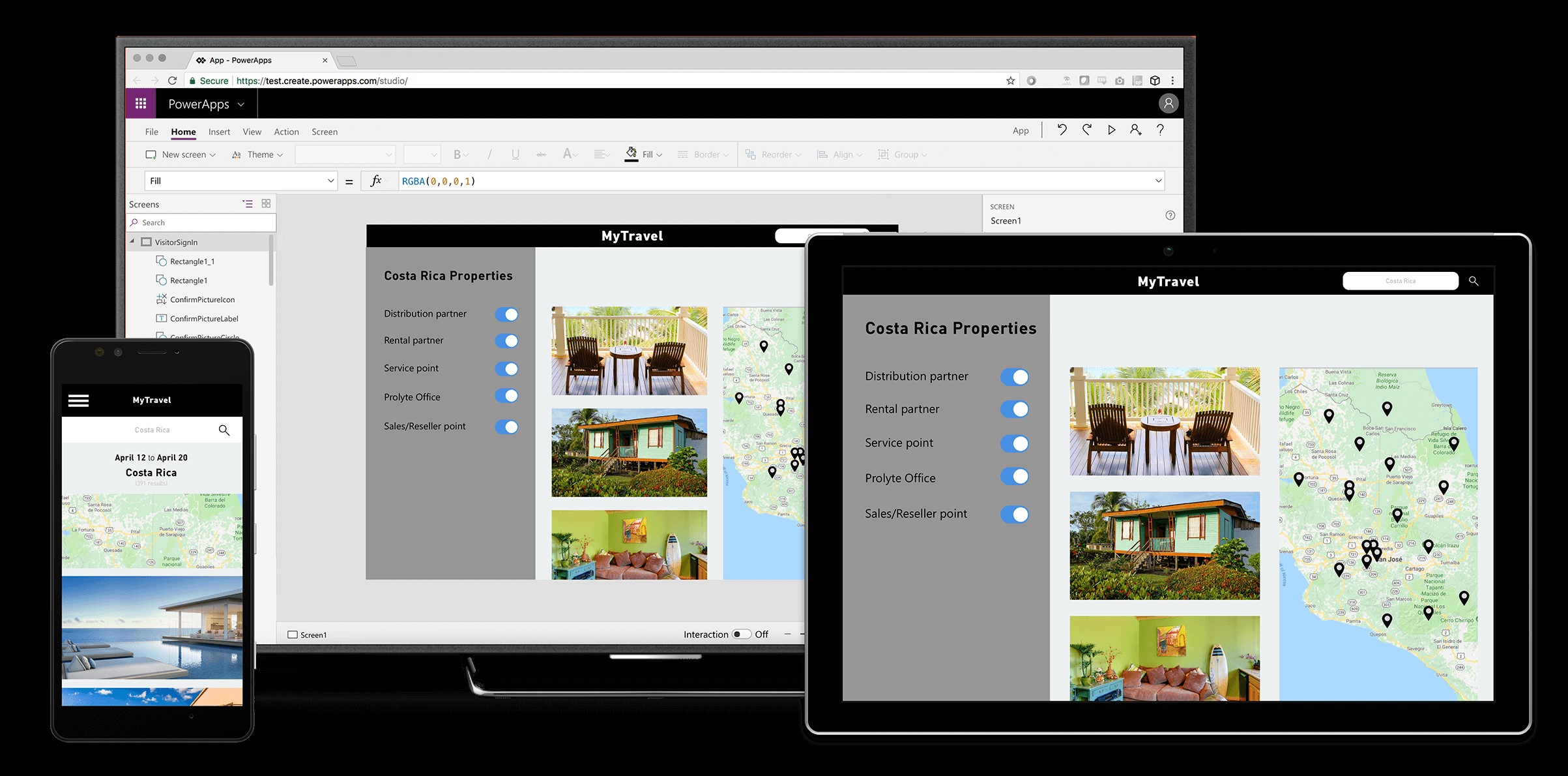 Built-in security 
Because Power Apps is linked to your Microsoft 365 account, you have all the security measures that come with the subscription. Retrac can also put their Security Bundle on top of that for extra protection. 
Your devices will have protocols in place to ensure they're safe, while connectivity is encrypted. And remember, all data is stored securely in your business, not on the device you're using, so there's no danger of data loss.
How can Retrac help? 
If you have an idea for an app but aren't sure how to begin, we can give you guidance. If the app is to have more complex or sophisticated functions, our developers can help you turn it into reality. Or if you're wondering where Power Apps can be used in your operations, we can advise you. 
One thing's certain: Microsoft Power Apps is one of the most useful and versatile tools your business can have, so you should explore it further. Get in touch if you need to.
Back